Robotic Demolition
The future for small demolition projects.
Robotic Demolition
Brokk Robotic Demolition machines can be equipped with multiple attachments such as breakers, crushers and buckets.
• Capable of climbing stairs
• Capable of gaining access through narrow openings and passageways
• Exhaust free, 3 phase electric operation makes them ideal for indoor use
• Safe, remote Control Operation ensures operator safety
• Capable of operating in confined spaces
These machines are the future for small demolition projects. They eliminate the need for percussive breakers, which cause damage to health (HAV) and can only be used for short periods of time.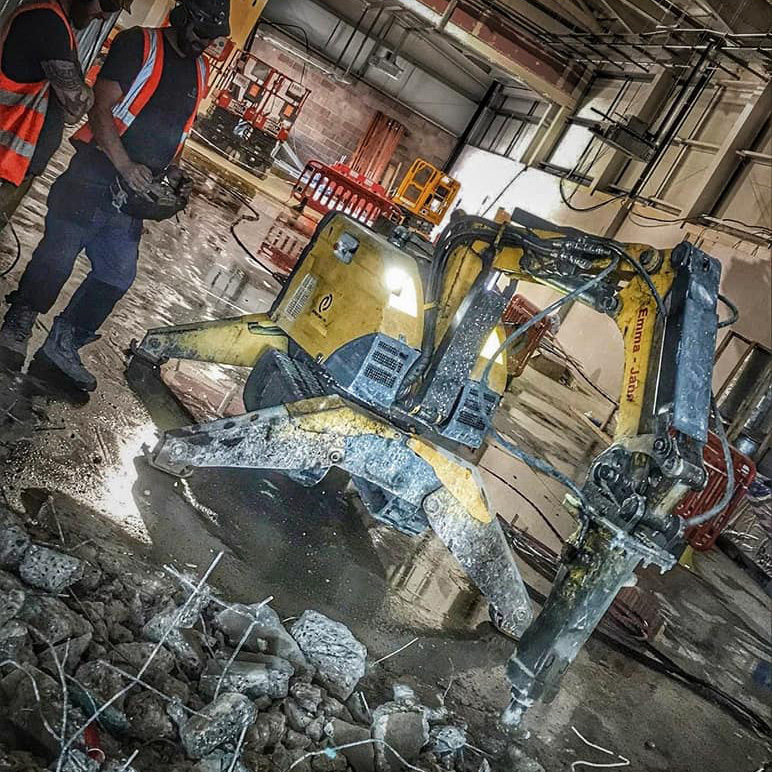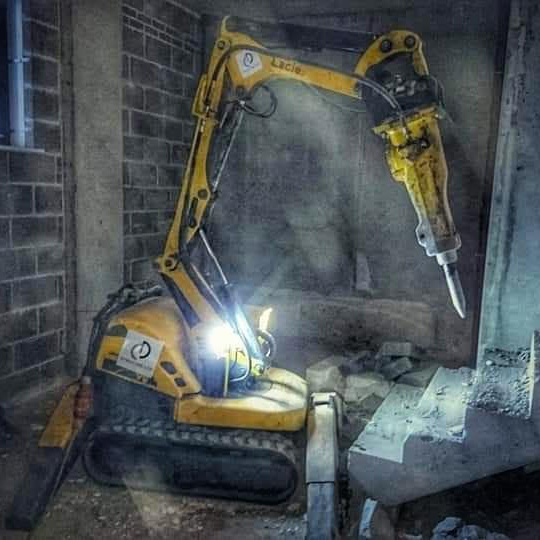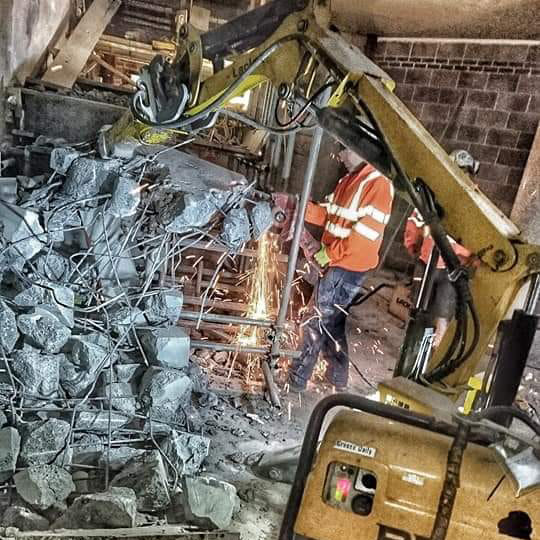 Available 24 hours a day, 7 days a week, 365 days a year
AREAS COVERED
Devon, Dorset, Cornwall, Somerset, Hampshire, Bristol/Avon/Bath, Gloucestershire, South Wales/Wales, West Midlands, East Midlands, Nationwide , International
SERVICES INCLUDE
Diamond Drilling, Floor Sawing, Chain Sawing, Wall/Track Sawing, Ring Sawing, Chasing, Bursting, Robotic Demolition, Concrete removal, Core Testing, Wire Sawing, Stitch Drilling, Soft Strip, Demolition, (LDM) Concrete Scanning 02476 466038

Registered office: 14A Albany Rd, Granby Industrial Estate, Weymouth DT4 9TH | Co. Reg No.090 388 48 - Co.Vat No 1898 523 46