Hand Sawing/ Cutting
Includes Chainsawing, Handsawing, Floor Chasing, Ringsawing and Wall chasing
Hydraulic Ring/Hand Sawing
Commonly used for cutting openings such as doorways or windows in concrete or masonry, this is a high powered hydraulic hand saw utilasing 75% of the cutting blade. This allows a cutting depth of up to 260mm. This peice of equipment is ideal for areas with restricted access and working at height.
Dustless Floor and Wall Chasing
This item of equipment is perfect for cutting in sensative environments, such as live buildings and areas that cannot allow the use of water. With a limited cutting depth of 110mm this item is ideal for block and brick walls but not often used for reinforced concrete.
Dust is generated by many of the processes carried out in the construction industry such as; cutting, grinding, chasing or breaking. Depending on the materials and the exposure, this can result in issues ranging from an uncomfortable work environment to potentially serious health risks. While these issues are well known, controlling airborne dust has historically been a challenge.
Dymacore uses the latest tools to ensure that the dust we create through our work is kept under control.
Another important aspect to consider is that dust can have a negative impact on the lifetime of power tools and consumables or on the working processes on the job site as an example when non-working time or additional labour time is required to clean up dust which is not kept under control. This will result in reduced productivity and higher costs.
Diamond Chain Sawing
Now even the toughest cutting jobs on a building site take next to no time with the plunging of our cutting-edge equipment into stone or concrete up to 800mm deep. Powerful, tough and flexible with accuracy and speed, so corners and openings can be efficiently cut. That makes it ideal for new build and renovation projects, civil engineering and emergency services' use.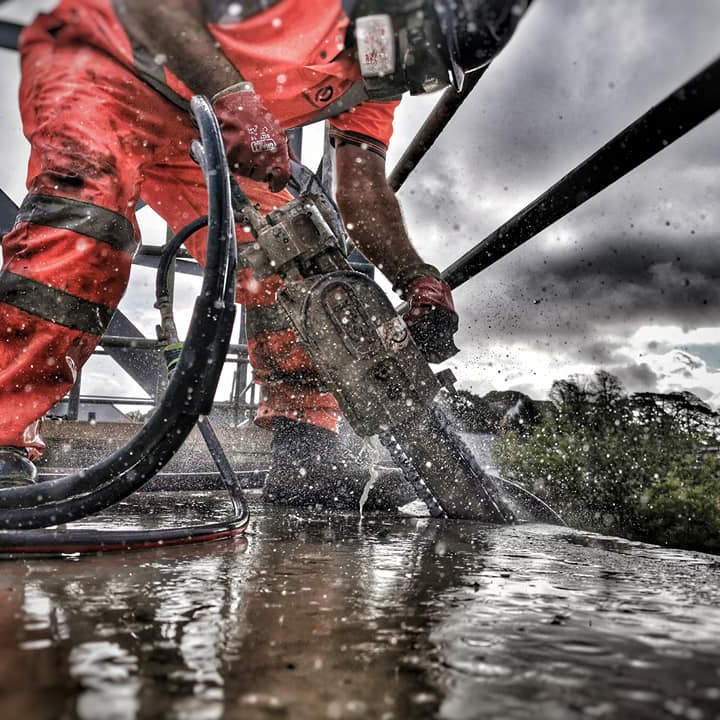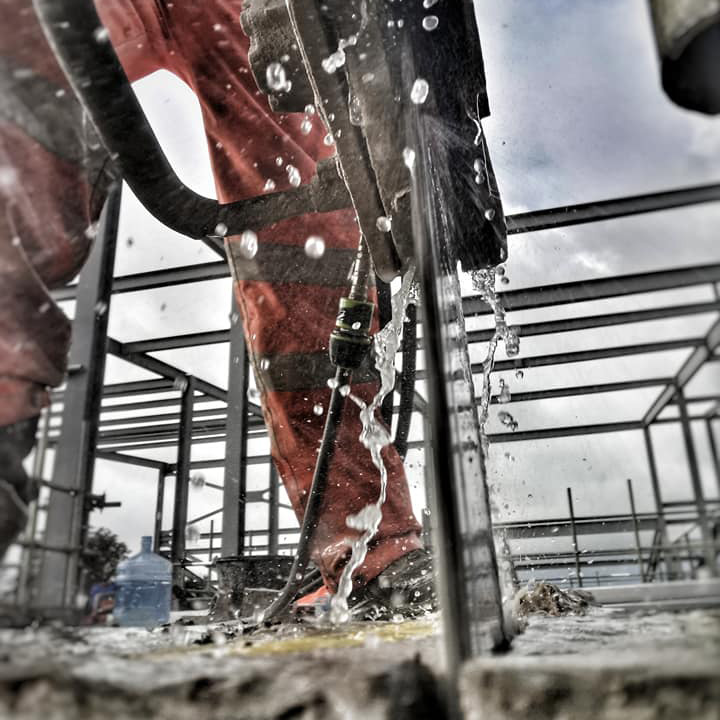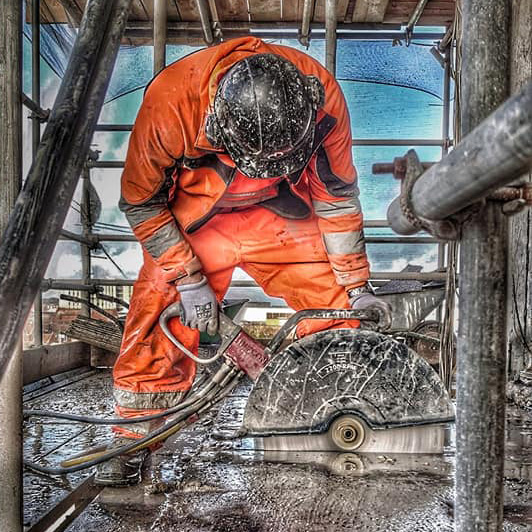 Available 24 hours a day, 7 days a week, 365 days a year
AREAS COVERED
Devon, Dorset, Cornwall, Somerset, Hampshire, Bristol/Avon/Bath, Gloucestershire, South Wales/Wales, West Midlands, East Midlands, Nationwide , International
SERVICES INCLUDE
Diamond Drilling, Floor Sawing, Chain Sawing, Wall/Track Sawing, Ring Sawing, Chasing, Bursting, Robotic Demolition, Concrete removal, Core Testing, Wire Sawing, Stitch Drilling, Soft Strip, Demolition, (LDM) Concrete Scanning 02476 466038

Registered office: 14A Albany Rd, Granby Industrial Estate, Weymouth DT4 9TH | Co. Reg No.090 388 48 - Co.Vat No 1898 523 46